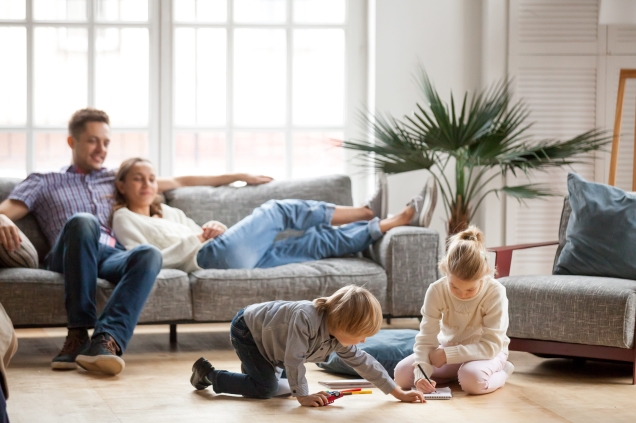 Customer Testimonials
Ron May

⭐⭐⭐⭐⭐

Dan and his staff were amazing! From sales to installation it was a great experience! Everyone at the store was attentive and helpful and the install team was fast, friendly and courteous. I would/will highly recommend them to all!
Edna Verostko

⭐⭐⭐⭐⭐

Fantastic selection, superior installers caring owner , try them before you go to box stores, I would not go anywhere else
Megan Porter

⭐⭐⭐⭐⭐

So far our experience has gone really well! Just started looking at carpet and this place was recommended to us, so we decided to start here first. Darrell took what we said and pointed us in the right direction! Great people! Made us feel very welcomed!
Joseph Ingram

⭐⭐⭐⭐⭐

Great service and prices. Friendly staff a great place to get flooring id give more stars if I could
Becky Baskerville

⭐⭐⭐⭐⭐

Awesome service! Went with vinyl plank flooring and carpet. Quality products. Installers were extremely professional. Our floors are exceptional! Highly recommend Smiddy's!
Luke Staley

⭐⭐⭐⭐⭐

Very receptive and worked to fix manufacture issues where you might not get with big box store.
Brylee Mullinix

⭐⭐⭐⭐⭐

I highly recommend this store!

Troy and Daryl were so helpful when looking at floor samples. I didn't feel pressured in their store and their friendliness was authentic.
Betsy K

⭐⭐⭐⭐⭐

Excellent selection. We were given great customer service and received excellent information on some beautiful, pet-friendly carpet!
david roach

⭐⭐⭐⭐⭐

Friendly people who are motivated to serve and provide you with your best options. Would purchase carpet here again!!
Chloe Hammond

⭐⭐⭐⭐⭐

Fantastic experience from start to finish! I have searched all over town trying to find the exact color and size carpet for an odd sized room I have in my new house.
Soon as I walked in I was greeted and they treated me kindly. They actually had exactly what I wanted, and although we had to order the color in, it was there within just a few days!
It now looks absolutely fantastic and I'm very satisfied! If I had friends, I'd send them there. But no one thinks I'm cool, so unfortunately I'm the only one currently in the "Smiddy's Carpet Fan Club". Lol
Judy Mahle

⭐⭐⭐⭐⭐

Great knowledge of flooring, my problem was Tday to close to get needs shipped. Had to go on road trip, still to Colortile, for materials.
Fully recommend this Company for your needs. I bought at Limb low, BIG mistake., not layable. Colortile laid excellent on my floors.
james alexander

⭐⭐⭐⭐⭐

Great people, good prices, and professional installers!
Cathy Thompson

⭐⭐⭐⭐⭐

Went from carpet to wood floors. They did a great job and we love our floors
John Funk

⭐⭐⭐⭐⭐

Troy is real is to deal with
Jimmy Beasley SR

⭐⭐⭐⭐⭐

Best in Terre Haute